MOSES FITNESS ONLINE
---
Try out 1 week for $1.00, then just $12.50/week after that.
---
Schedule a Call
Self Checkout
---
No contract. No set up fee. billed weekly.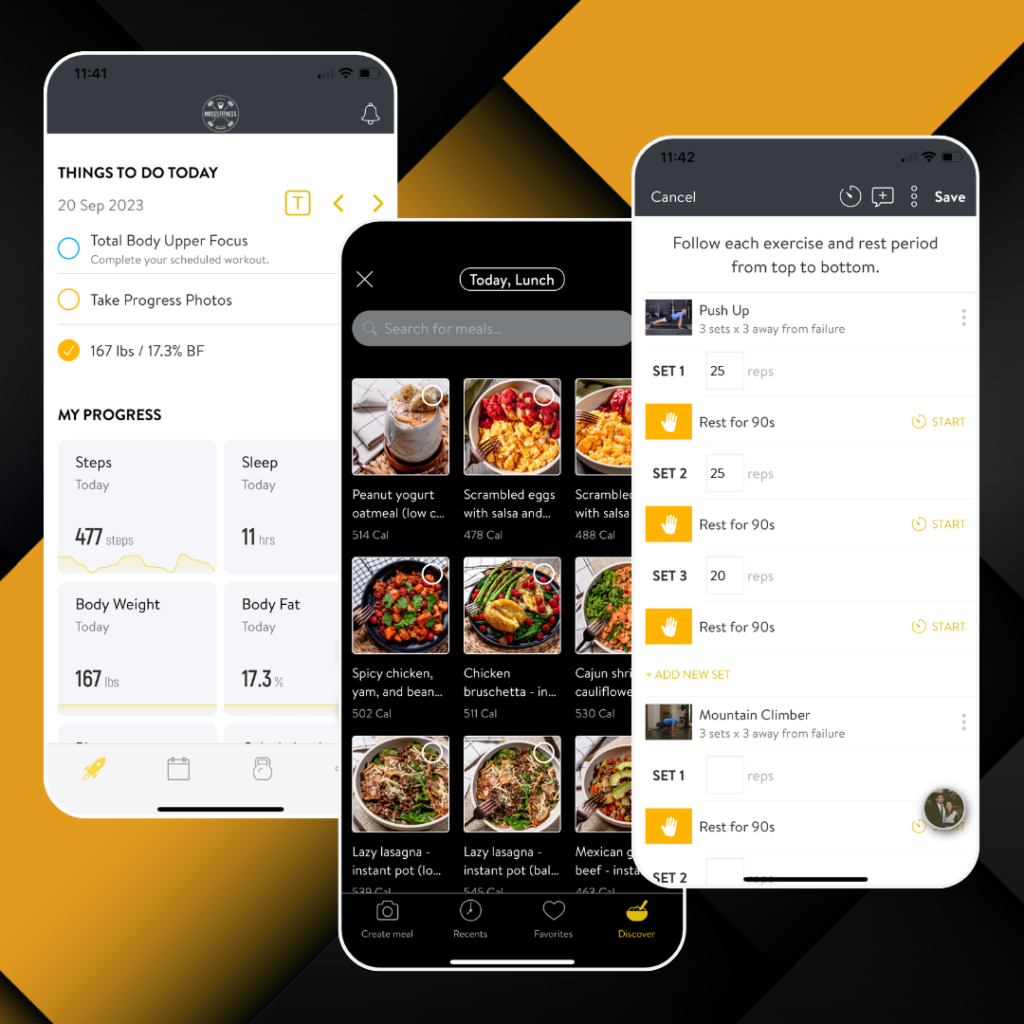 Experience Real Results in Fitness and Nutrition
Hitting the gym without clear results? Our app bridges the knowledge gap. You're not alone. And no, you don't need more motivation; you need a PLAN.
Why We're Different:
1. Real Plans for Real Results: We customize for YOU. Not for the average Joe
2. Comprehensive Tracking: From steps and sleep to calories and training, our app is your all-in-one fitness companion. With added features like progress photos and coach communication, you're always in control.
3. Your Life, Your Training: Beach trip next week? We got your no-equipment plan ready.
4. Our Guarantee: No results in 30 days? We'll refund you. Yep, every penny.
5. What Others Say: 800+ five-star reviews on Mindbody, 100+ glowing reviews on Google, and 44 more on the App Store. They talk, we deliver.
Cost? First, let's chat for FREE. Like it? $1 for the first week. Love it? Just $12.50 every week after. No catch, cancel anytime.
Don't Be Good, Be Great. We've flipped the fitness game for thousands. Your turn. If you've struggled or downright failed before… now's the time for REAL CHANGE.